{Kitchen Social} Live-stream web series
Sharing great food, great ideas, great conversation, & more! Welcome to our kitchen! Broadcast live on our Facebook Page every Saturday @ 3 pm EST
On this page we will share recipes and ideas from our online "webisodes" of {Kitchen Social}
Want to join us in the kitchen? Fill out and submit the format the bottom of the page!
These webisodes will be done live every Saturday, on our Facebook page, and will then also be available on our YouTube channel
Pumpkin, Apple & Ricotta, Frittata
Episode 5
6 eggs
1 cup canned pumpkin
2 tbs milk
Salt
Pepper
1 apple, diced
1/4 cup chives
1 cup ricotta cheese
Preheat the oven to 400°
Heat a med-large oven proof skillet over med-high heat.

whisk together the eggs, milk ,season with salt and pepper.beat in the pumpkin
until well blended.
Preheat the oven to 400°
heat a med-large oven proof skillet over med-high heat.
Pour in the egg mixture. Top with chives, apples and spoonfuls of ricotta and
transfer back to the oven. Cook for 20 minutes or until the frittata is slightly
puffed and browned on top. Remove from the oven and let cool for 10 minutes.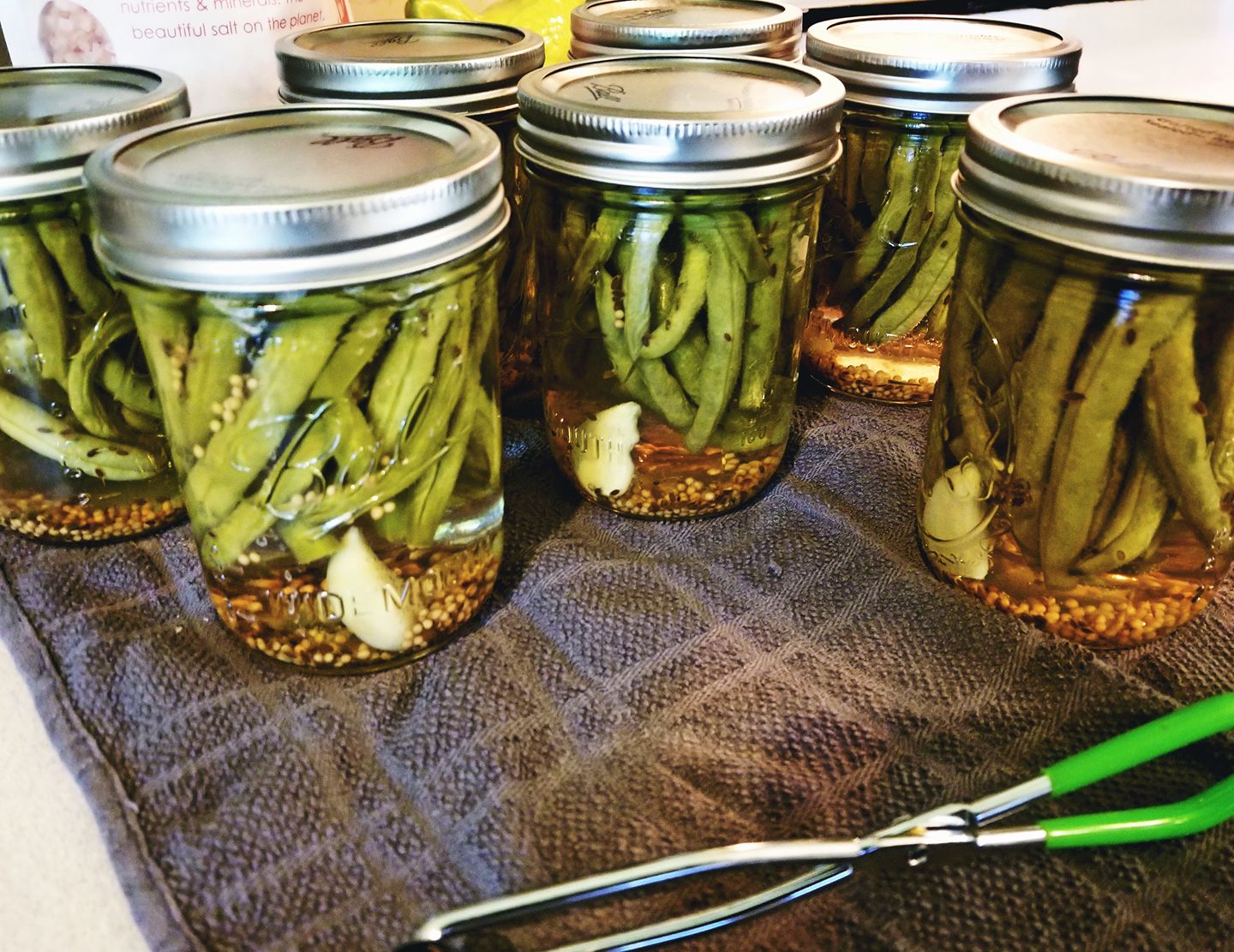 Episode 2. We make dilly beans!
Recipe:
4 lbs green beans
1⁄2 tsp crushed red pepper flakes, per jar (optional) We used jalapeno slices, but you could skip.
1⁄2 tsp mustard seeds, per jar
1⁄2 tsp dill seed, per jar
1 whole garlic clove, per jar
5 cups vinegar
5 cups water
1⁄2 cup salt
It is NOT advisable to alter the proportions of vinegar/water/salt/sugar in a canning recipe, doing so could make you sick..or worse.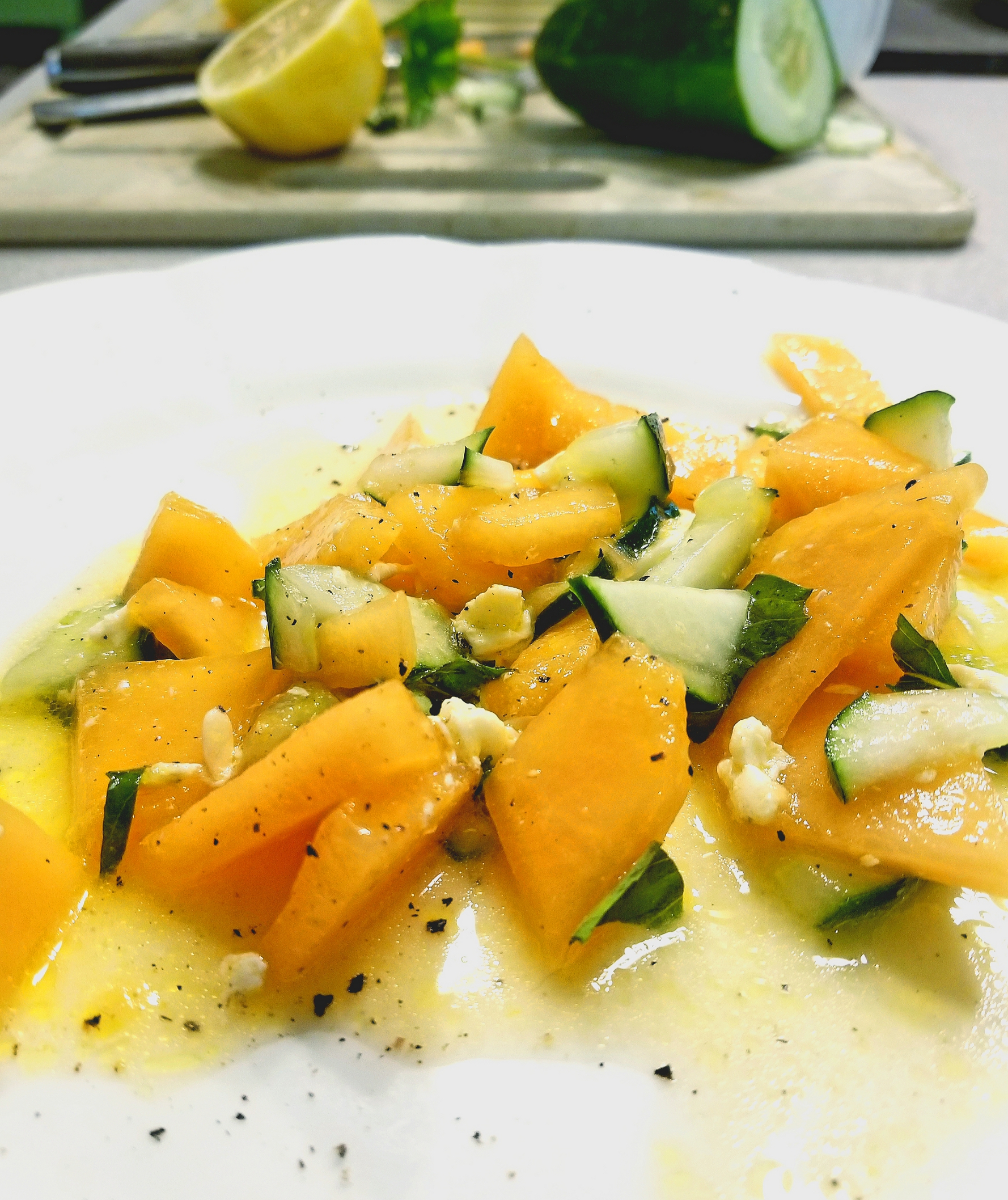 Easy, Cucumber/Melon Relish.
From our preview/teaser episode 7-27-2017
Ingredients:
2 cups chopped cucumber
2 cups chopped melon (any you like)
3 basil leaves chopped
1 tbsp extra virgin olive oil
1 tsp lemon juice
1/2 tsp lemon zest
1 tbsp honey
1 cup torn fresh mozzarella (optional, or any cheese you like)
1/4 tsp salt
1/2 tsp black pepper
Combine ingredients in a large bowl, toss with hands, best to cover and let sit in fridge for at least a couple hours but is also tasty right away!
This is great as a side, or over fish, or chicken, also can be mixed with pasta for a refreshing summer pasta salad!
Want to join us in the kitchen?
Fill out and submit the form below!